Belonging, diversity, and inclusion make us a stronger company. It's why we place such a high value on the unique backgrounds, experiences, and perspectives of our associates, customers and the communities where we live and work. By celebrating diversity and creating an inclusive environment where associates feel they belong, we strive to:
Provide the best environment where associates can achieve their full potential
Deliver the best solutions to our customers
Build the best partnerships
When we embrace and appreciate a wide range of people and perspectives, we create an environment where associates can do their best work, partners enjoy engaging with us and pet parents have an unmatched customer experience.
our vision
The Belonging vision is the foundation of our diversity and inclusion efforts and guides what we do to make our good company great.
our journey
Over the past several years, we've made a lot of progress on our diversity and inclusion strategies. In 2018, we set out after our most ambitious goal yet: Create a PetSmart where every associate feels like they truly belong. Today, our programs lead with Belonging, and we focus on celebrating the backgrounds, experiences and differences that make all of us unique. Creating diverse and inclusive teams is a natural outcome from this work, but we know it still takes focus. As we continue this journey, United Together, we celebrate the below:
Developing Talent. PetSmart invested

$450,000

in continuous learning and professional development in its 2019 fiscal year, including substantial investments in leadership training, focused on unconscious bias and diversity and inclusion.
Senior Leadership D&I Involvement. PetSmart's Senior Leadership team sets the tone from the top.

70%

of our Senior Leaders are involved in the strategy and execution of our Belonging program.
Convening a Global Dialogue. Approximately

50,000

associates, we have an unwavering commitment to ensure that all associates feel a sense of belonging and are valued for their unique contributions, perspectives, and circumstances.
Getting Connected. We're proud to share that in 2021, we had nearly

60%

of Phoenix Office associates engaged as active members across our four Associate Resource Groups. These ARGs were created by our employees to ensure that we develop a company culture and network that embraces differences and individuality.
Developing Every Day. All associates are gifted an opportunity to engage in our online learning portal that gives access to over

3,000

personalized training programs dedicated to supporting them throughout their career.
Being the Difference. There is no better sense of belonging than knowing your fellow associates are taking care of you. PetSmart is proud to share that, in 2020, their Associate Assistance Foundation (PAAF) has impacted many associate lives by funding almost

$500,000

 to help fellow associate face the unexpected.
Volunteerism is at Our Core. Volunteering enriches our society, brings us together as a community, and is at the heart of PetSmart's core. In 2019, PetSmart dedicates almost

22,000

hours of paid volunteer time to Phoenix Office associates, encouraging us to engage and give back to our communities.
Advancing Belonging. PetSmart set a goal of creating a space where every associate feels like they belong. In 2021, our survey revealed that more than

75%

of associates feel like they belong.
our associate resource groups
To help achieve our vision of being the trusted partner to our associates, PetSmart has formed several associate resource groups (ARGs) to help drive business performance and serve as strategic partners for diversity and inclusion efforts.
What is an associate resource group?
ARGs are a group of associates who share a common purpose, interest or background to develop opportunities for its members and PetSmart in support of our diversity and inclusion strategy.
What is the purpose of an associate resource group?
The goal of an ARG is to enhance the success of PetSmart's business objectives, organizational culture and advance our diversity and inclusion strategy.
Pride at Work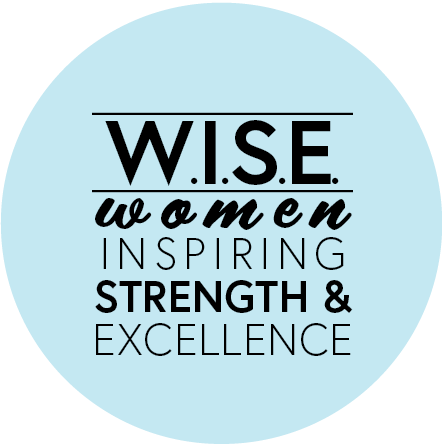 W.I.S.E.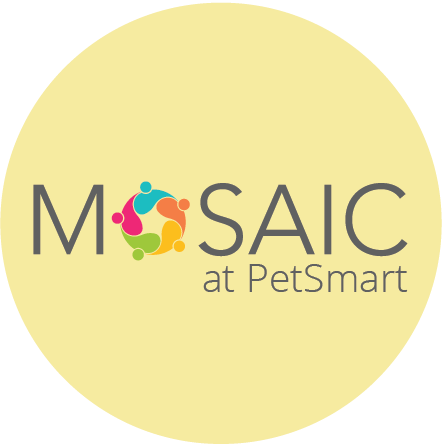 Mosaic
The business intent for each of the six, approved ARGs is as follows:
MOSAIC
MOSAIC is a collective that encourages associates from diverse backgrounds to embrace and celebrate their differences. MOSAIC's mission is to build cultural awareness, foster open, productive discussions, and remove preconceived notions.
PRIDE AT WORK (PAW)
PRIDE AT WORK (PAW) is dedicated to creating an environment where LGBTQ+ associates and allies feel supported and celebrated to be who they are at PetSmart and in the communities they serve. PRIDE AT WORK (PAW) invites all PetSmart associates to participate. Whether you're a straight ally, lesbian, gay, bisexual, transgender or identify in any other way, you belong here.
StartSmart
StartSmart is focused on assisting early-career PetSmart associates to take charge of their professional development. They provide education, development, and networking opportunities that reward motivated, early-career PetSmart associates to succeed in their current role and prepare for future roles.
Women Inspiring Strength & Excellence (W.I.S.E.)
W.I.S.E. gathers associates with an interest in advancing women's career growth at PetSmart. Members get the opportunity to network and attend leadership-focused educational events.
SERVE
SERVE honors the service of our PetSmart Veterans and their families by providing Veterans and supporters a space to reach their fullest potential. SERVE aims to create an environment where every Veteran feels like they belong.
AVID
Awareness of Visible and Invisible Differences (AVID) strives to promote diversity and inclusion by celebrating and acknowledging the experiences and perspectives of associates with all different types of disabilities, be they temporary or permanent, physical or mental, visible or invisible.